Watching a Parrot in front my balcony and not able to click his beauty would lead me to a place where i would find parrots and parrots and more and more and that place was Qutub Minar in New Delhi.
I have been there before also and i knew that i would find the best clicks of parrot there only. Left early in the morning at 6.00 Am in the morning and it was after a long time when was getting up so early.
I just went for the look out , though in between i was clicking the pictures of the historical monument , Qutub Minar and its complex which one of the the most visited tourist destination in India.
[caption id="attachment_933" align="alignnone" width="1024"]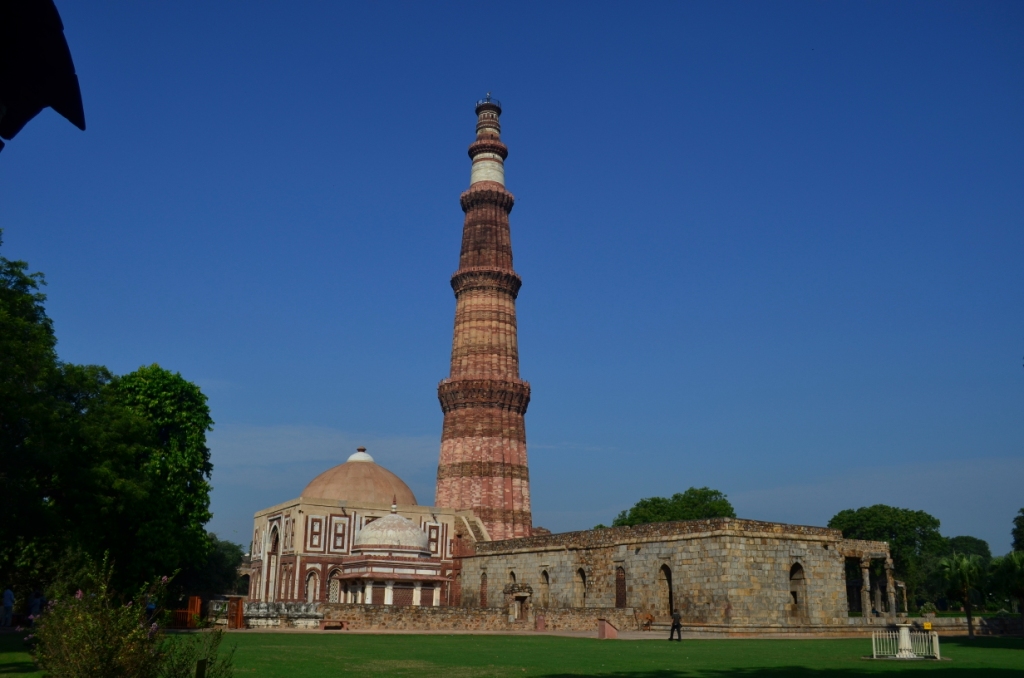 Qutub Minar
[/caption]
Tallest minar in India, originally an ancient Islamic Monument, inscribed with Arabic inscriptions, though the iron pillar has some Brahmi inscriptions,and is a UNESCO world Heritage site.The Qutub Minar is made of red sandstone and marble. The tower has 379 stairs,is 72.5 metres (237.8 ft) high, and has a base diameter of 14.3 metres, which narrows to 2.7 metres at the top storey. Construction was started in 1192 by Qutub-ud-din-Aibak and was completed by Iltutmish. It is surrounded by several other ancient and medieval structures and ruins, collectively known as the Qutub Complex.
[caption id="attachment_934" align="alignnone" width="678"]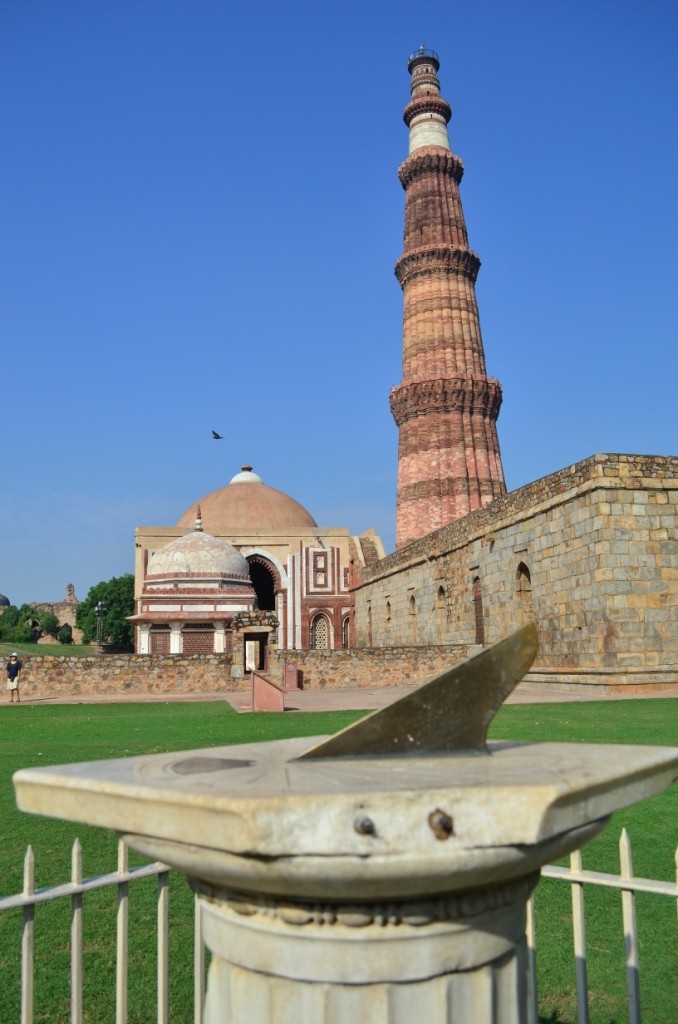 Sandersons Sun Dial and Qutub minar in background
[/caption]
[caption id="attachment_935" align="alignnone" width="678"]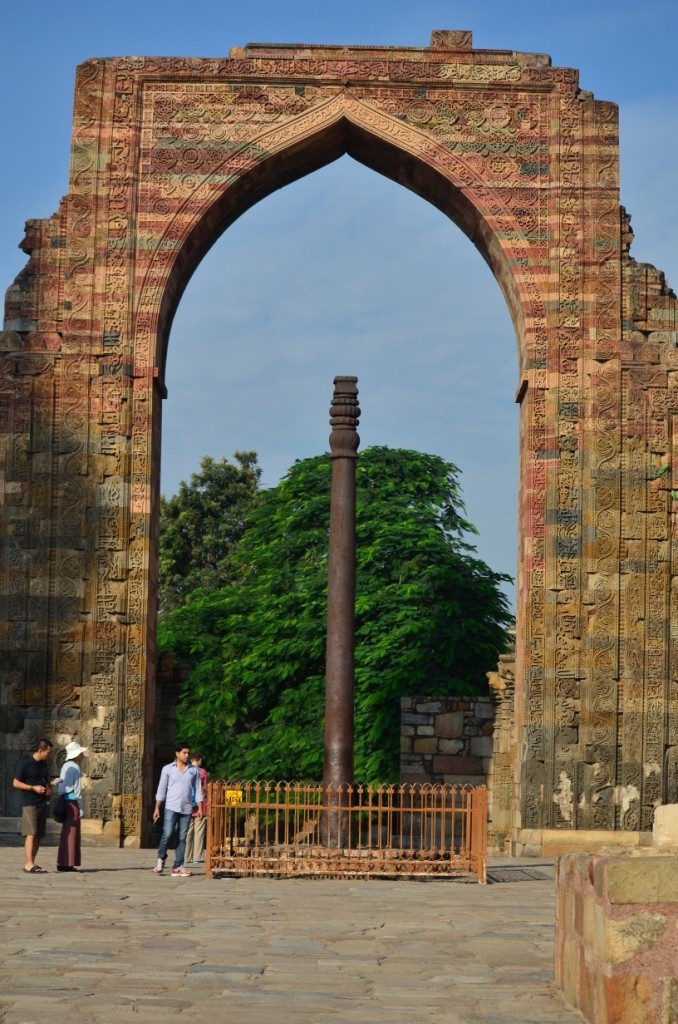 Iron Pillar at Qutub Minar
[/caption]
According to the local folklore, anyone who can encircle the Iron Pillar with their arms, with their back towards it, can have their wish granted.
The authorities had to build a fence around the Pillar to prevent damages to the column due to the corrosive qualities of sweat – Sticky backs in the hot Delhi summers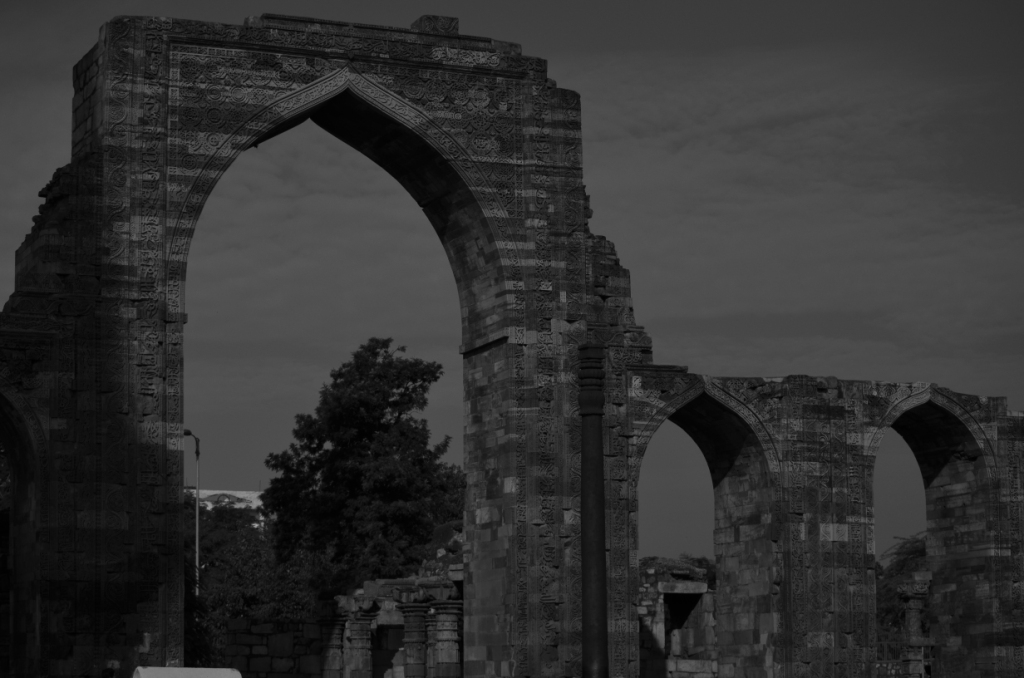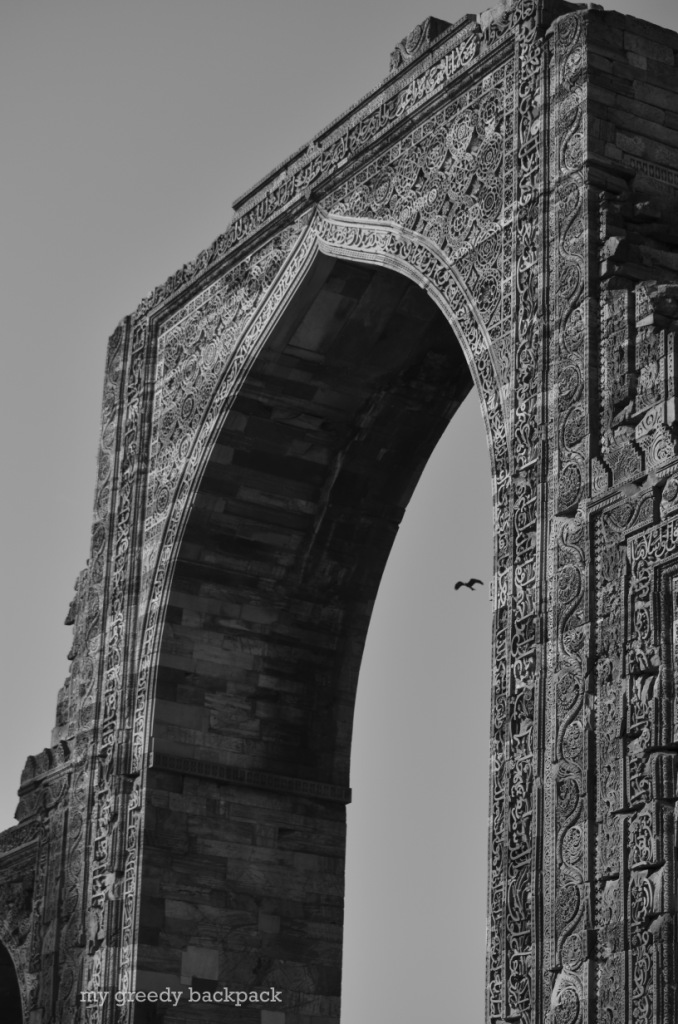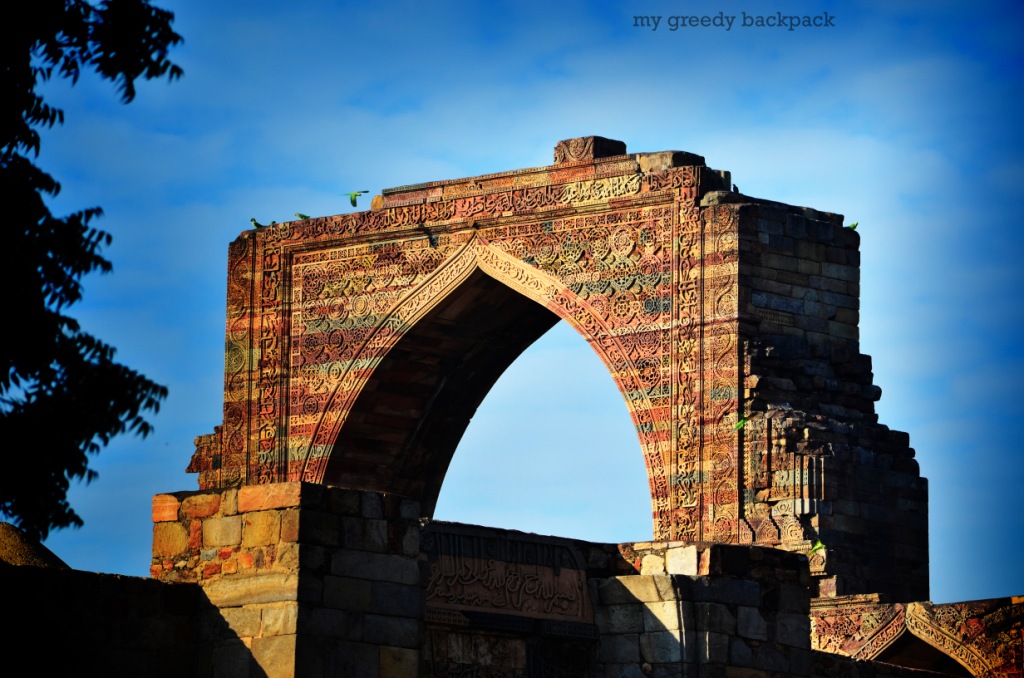 [caption id="attachment_939" align="alignnone" width="678"]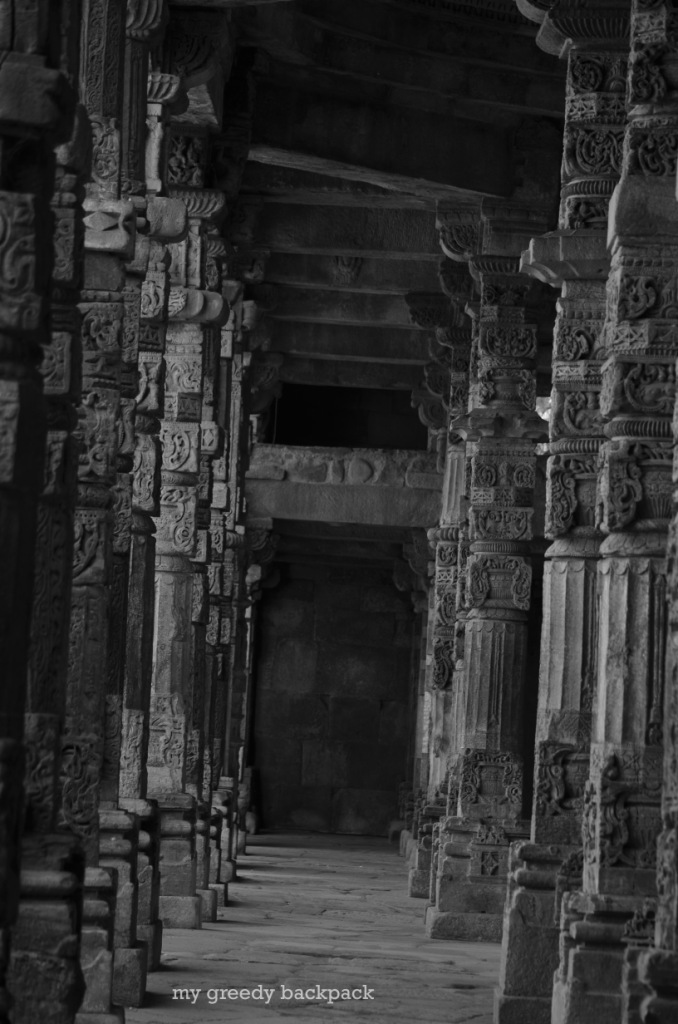 some Beautiful click of Qutub complex
[/caption]
Some of the clicks of the Qutub Complex which defines on their own their discription.
Now was the time to click for which i was here , Parrots. And in these structures there were plenty of Parrots , early morning and they were fresh and with full of activitites , and i was loving it.
[caption id="attachment_940" align="alignnone" width="1024"]
First parrot which i found.
[/caption]
Then i was onto a specific parrot who was rubbing himself and was playing with his feathers. This was going to be my best shot i knew , i set my camera on Manual mode did the need full setting and put it on Continuous click.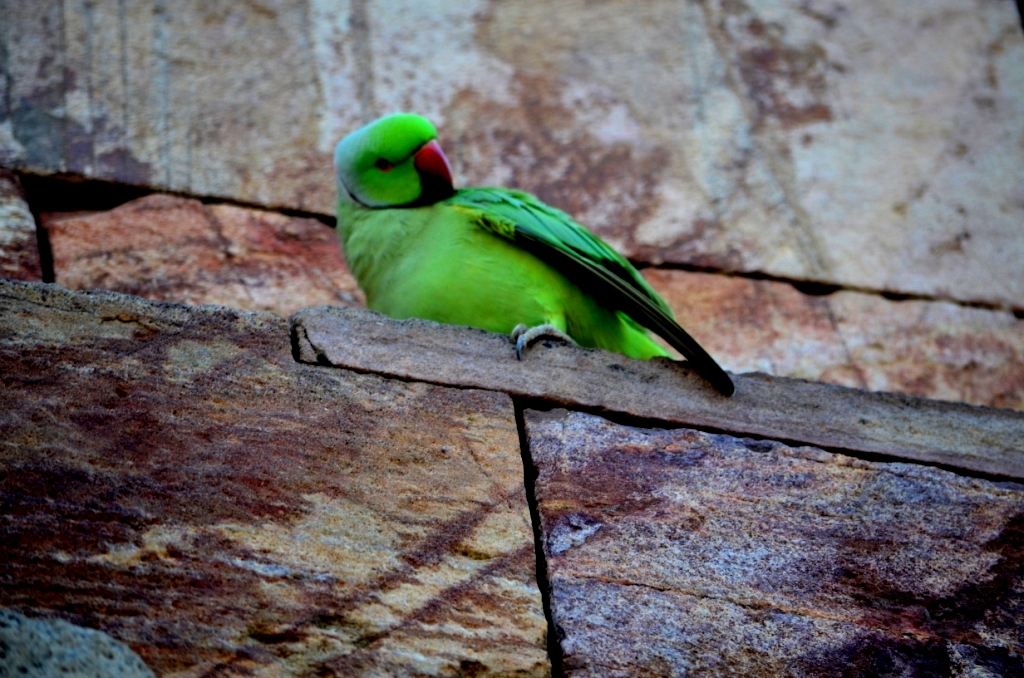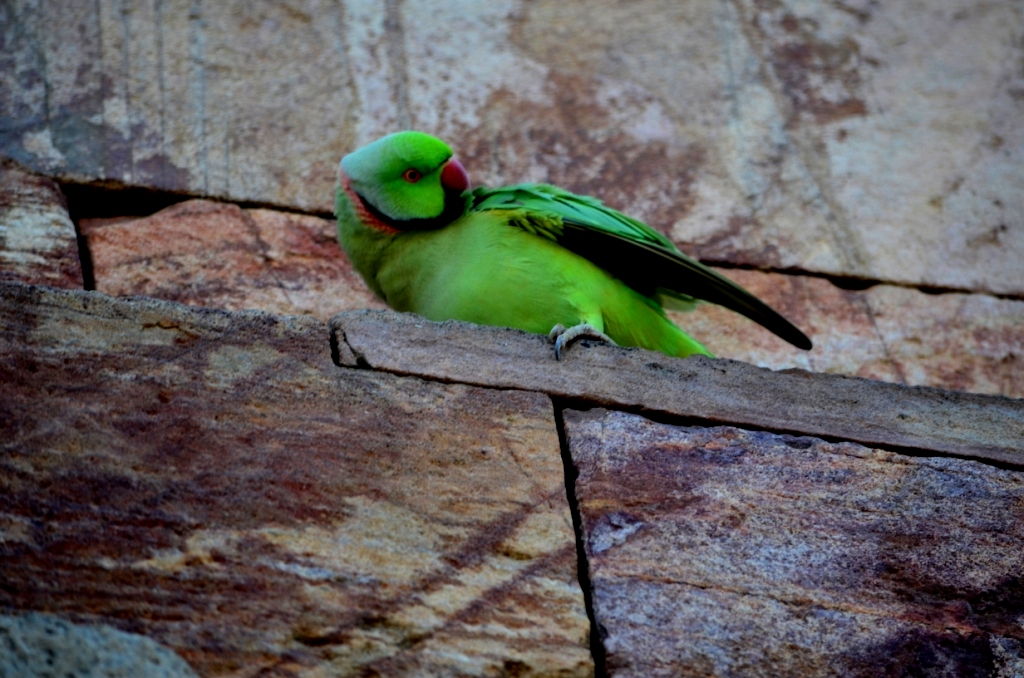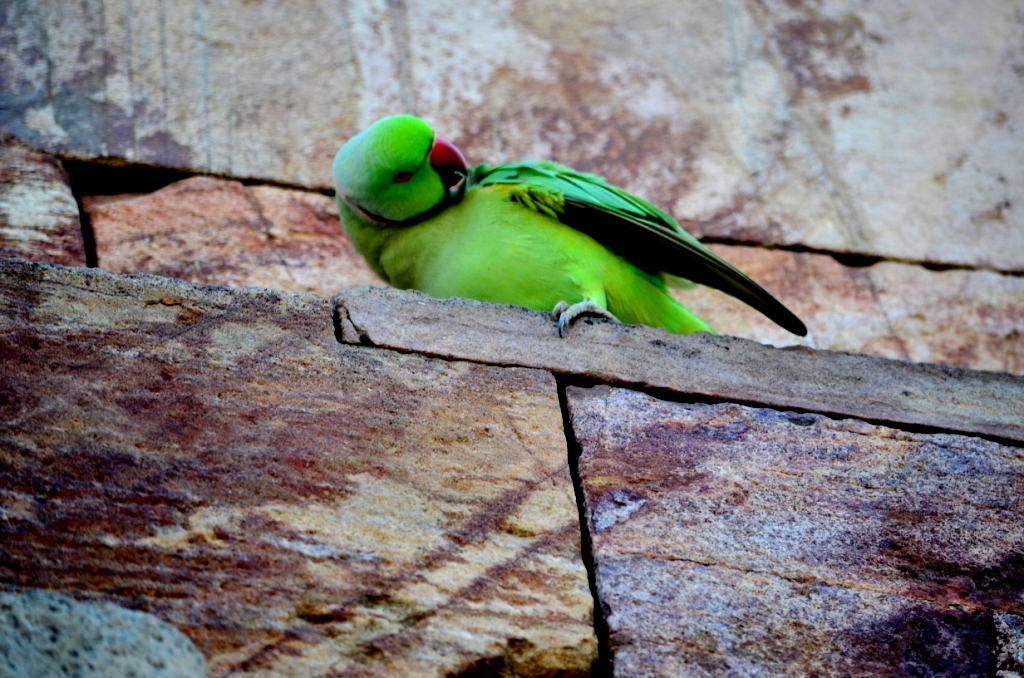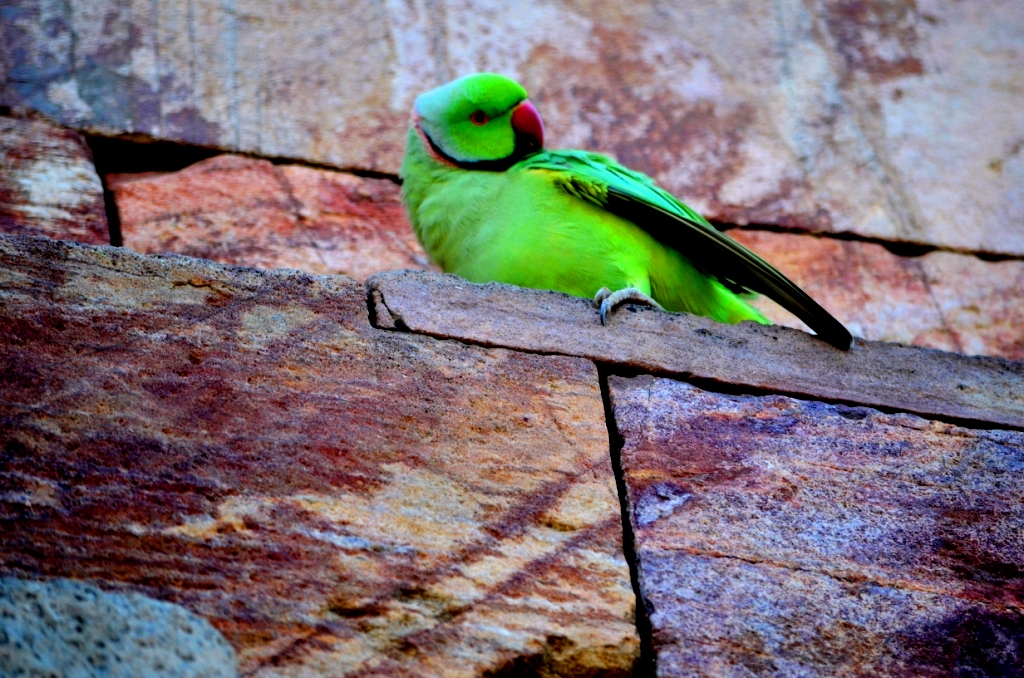 These were some of his playfull mood pics , but it was not over here , i was waiting for my best and he also wanted me to have my best click of the day. Suddenly he changed his position and his tail was on my side , didnt knew why he was changing his position. But then he gave me my best click.
[caption id="attachment_945" align="alignnone" width="1024"]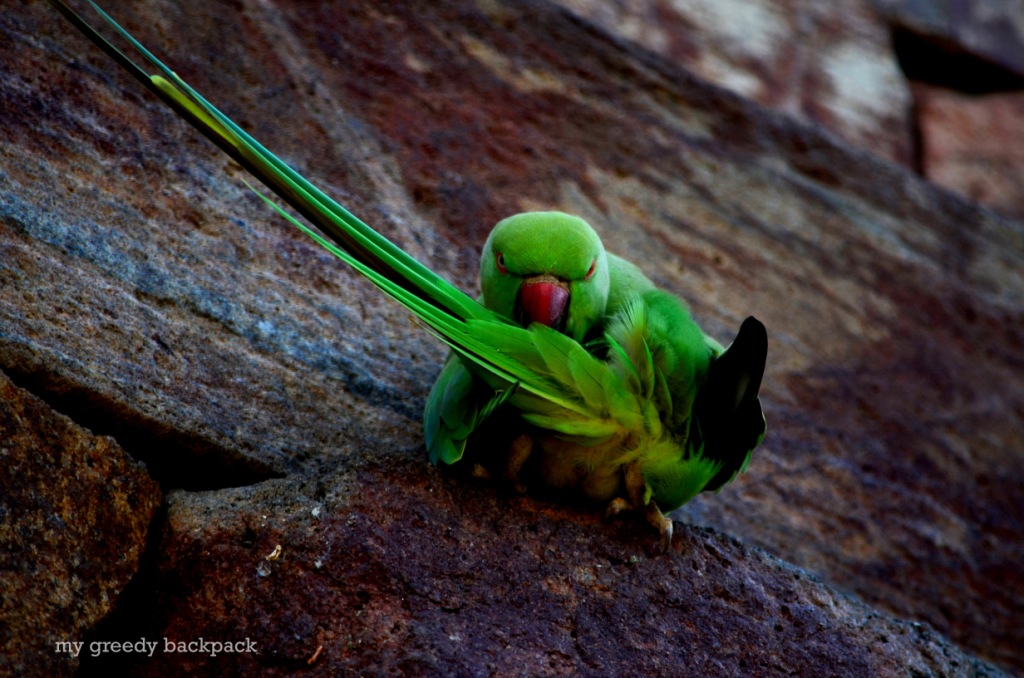 My best shot of the day
[/caption]
I was overjoyed after seeing this shot , this is what i had came here today.
An amazing 2 hr spent , sacrifice of good tight sleep atlast paid me with the best and rest of day was all happy happy , just watching this picture. Already gone for printing and very soon would be in a frame.
Waiting for my next best shot now.