Tour to Jodhpur had ended , and i was back on road again for one more long drive. This time it was Jodhpur to Bikaner , and it was going to be different , i was going to the Desert part of Rajasthan State. Like the way i had seen on my
Udaipur to Jodhpur drive
, it was much different now , hardly any greenery now , monsoon had been for a very short span which had not left any impressions of it.
Lush green fields , tree and grass loaded mountains had shifted there attire on this journey. It was just small bushes now on the side of higway , sand dunes had replaced green mountains , though one thing was common , highway was as smooth as it was on my Udaipur to Jodhpur journey.
Once again it was a long hectic drive of somewhere around 6 hrs , again i was going to reach in the evening , and i had only one night stay there and the next morning after my city tour i was going to take another long journey to Mandawa.
[caption id="attachment_982" align="alignnone" width="1024"]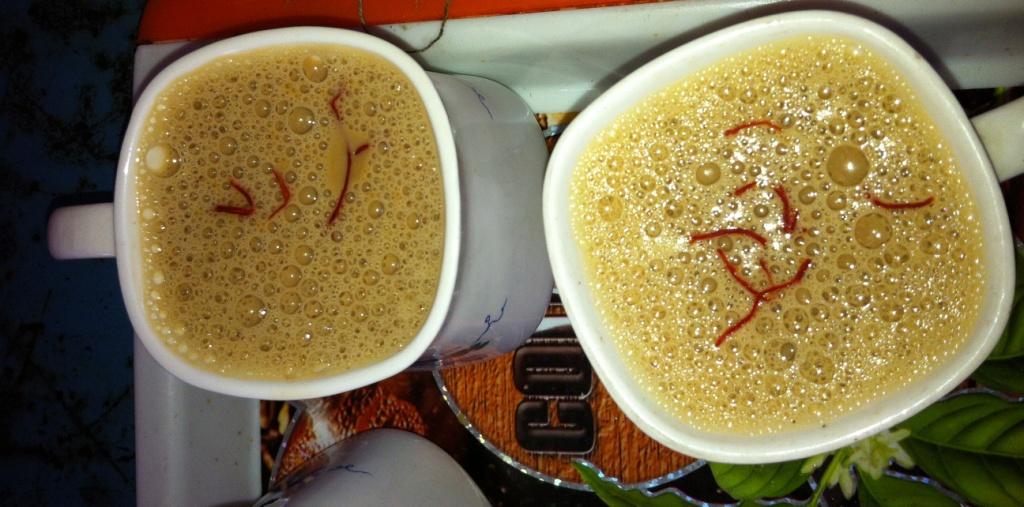 Kesar tea on the way to bikaner
[/caption]
We stopped for some refreshment after some two hours , we had been suggested by the owner of
Mandore Guest House
to stop for a lovely and refreshing kesar tea and their very famous Vada Pao , yes i was in Rajasthan and i was eating Vada Pao , one more feature of globalisation. Truely their Kesar Tea was awesome , had taken away the tiredness of us and we were back on road , though Vada Pao were quite different from Mumbai's original Vada pao but they were quite good in being different also.
Now we were not going to stop anywhere in between , next stop was our hotel "Harasar Haveli , Bikaner" and then we had to leave for Camel Breeding farm Bikaner , as it was must for us to start the tour today only , the next day we had to leave directly finishing our sight seeing of Junagadh fort and Laxmi Niwas Palace.
[caption id="attachment_983" align="alignnone" width="1024"]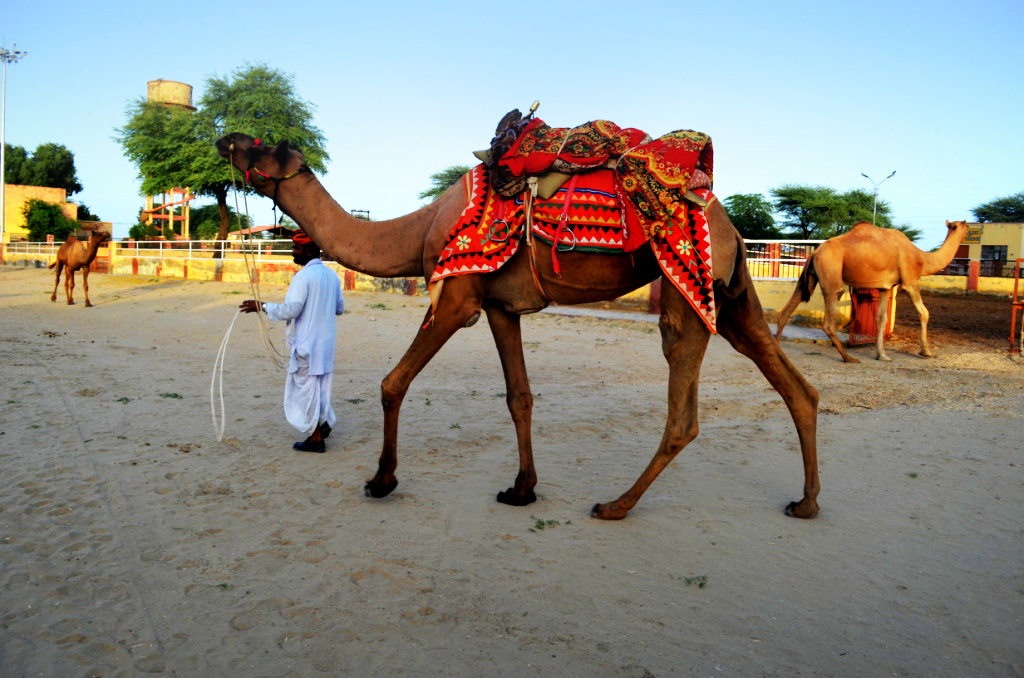 Tried first camel ride of life... what an experience..ahhhh
[/caption]
At 5.30pm we were at Camel Breeding Farm , Bikaner. We were 30min before the closing time , and first thing to see was the museum at camel breeding farm showcasing the artefacts and objects made of Camel skin , bone etc.
And the next thing , was Camel ride. I had heard a lot about how people fell from camel when he stands , and it had scared the hell out of me , but this was the testing time. Though screaming and shouting , but i completed the whole ride and trust me it was blend of awesomeness and scariness.
[caption id="attachment_984" align="alignnone" width="1024"]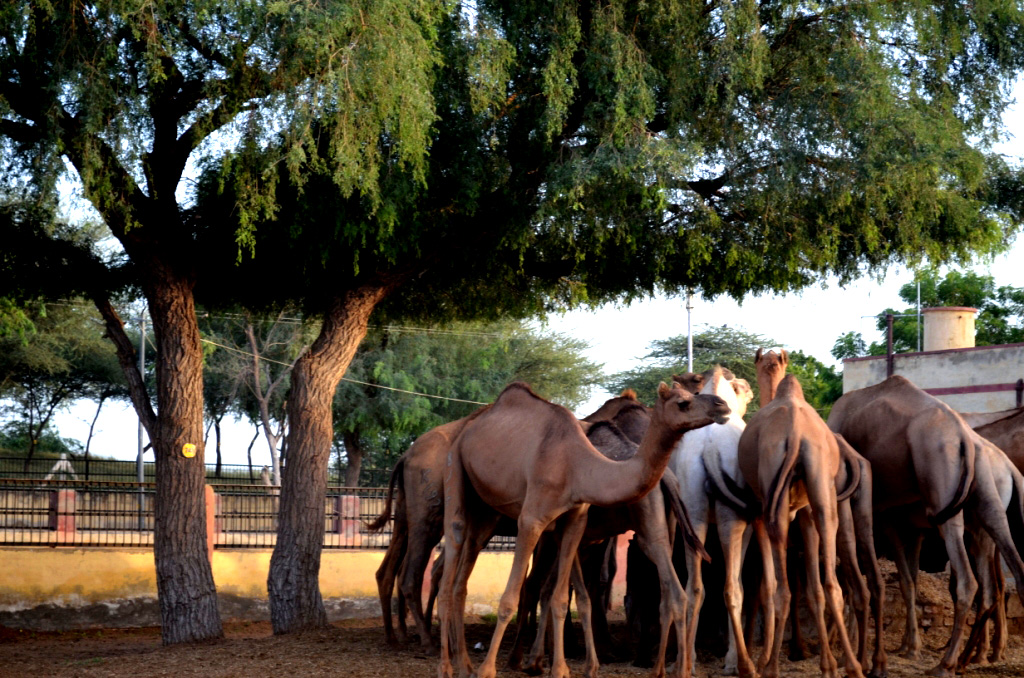 Herd of camels
[/caption]
[caption id="attachment_985" align="alignnone" width="1024"]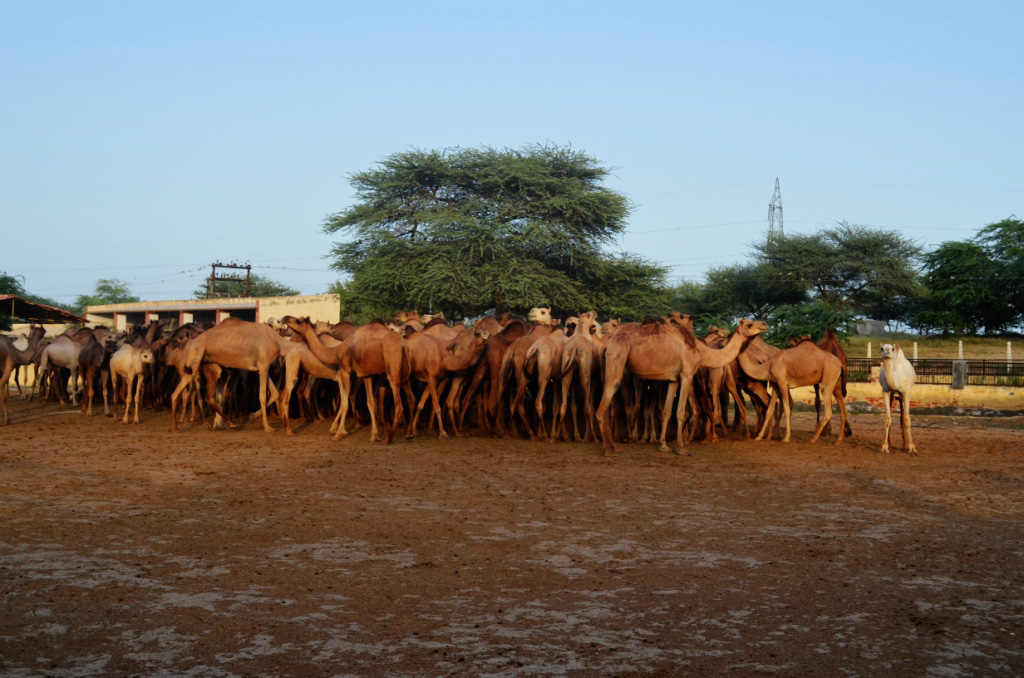 Its the feast time
[/caption]
We had reached at the right time , Herds of Camels were returning from the day long time spent in the jungle , and watching them run , race for the feast was a magnificient view, wish i had made the video of it.
Though some of the younger one's were crying also , locked in other barracks away from their mothers. Separate barracks for male , female and the pregnant female's. It was the ideal time to visit that place.
[caption id="attachment_986" align="alignnone" width="1024"]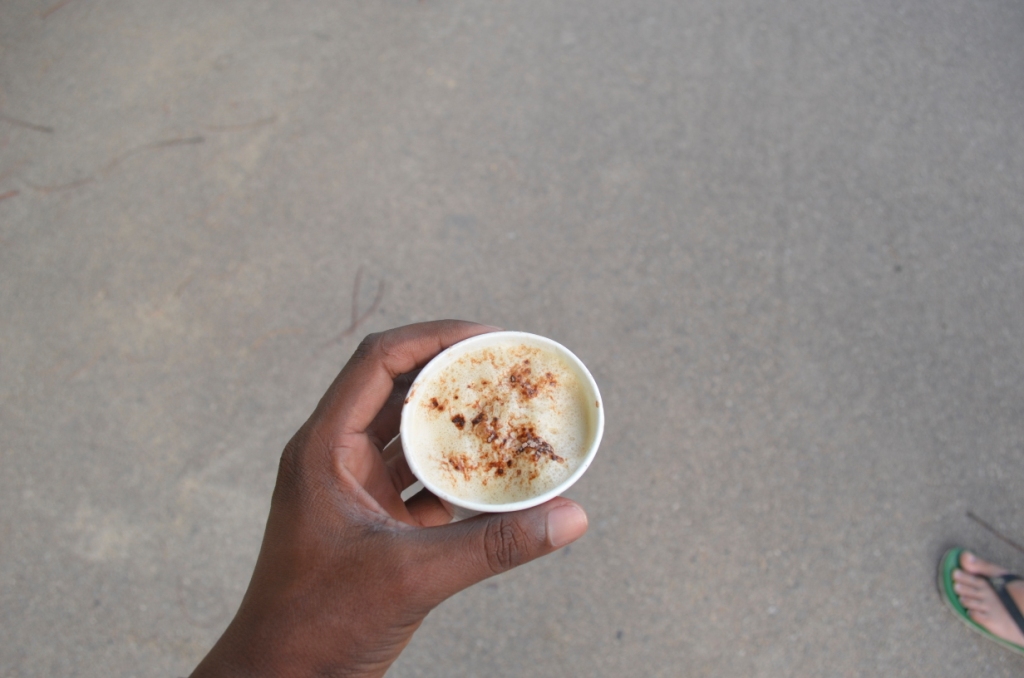 camel milk coffee ... feast time for us
[/caption]
while walking back it was feast time for us. Camel Breeding farm Bikaner has shop for visitors , offering them dairy products made of camel milk. On an average a camel gives only some 2-3 litres maximum milk in a day , but here 1000's of camel support this shop. I wanted to have ice cream made of camel milk but unfortunately on coffee was available out of a list of products , all finished , so had to manage with coffee only and it was the best.
Headed back to our Hotel Harasar Haveli , day had been very tiring and it was not the rest time , next day was going to be more hectic as our journey to Mandawa was going to start straight after finishing our sight seeing.