I was in some last hours of my Jodhpur trip , next morning i was going to leave for Bikaner . Nothing much was left in Jodhpur now for me to see , though i would say still i left some attractions i wanted to explore , but i have kept them for my next trip to Jodhpur.
These last hours i was going to spend in the Old Bazaar area of Jodhpur , which is built around the Clock Tower , which i can say is the land mark of that area.
[caption id="attachment_959" align="alignnone" width="678"]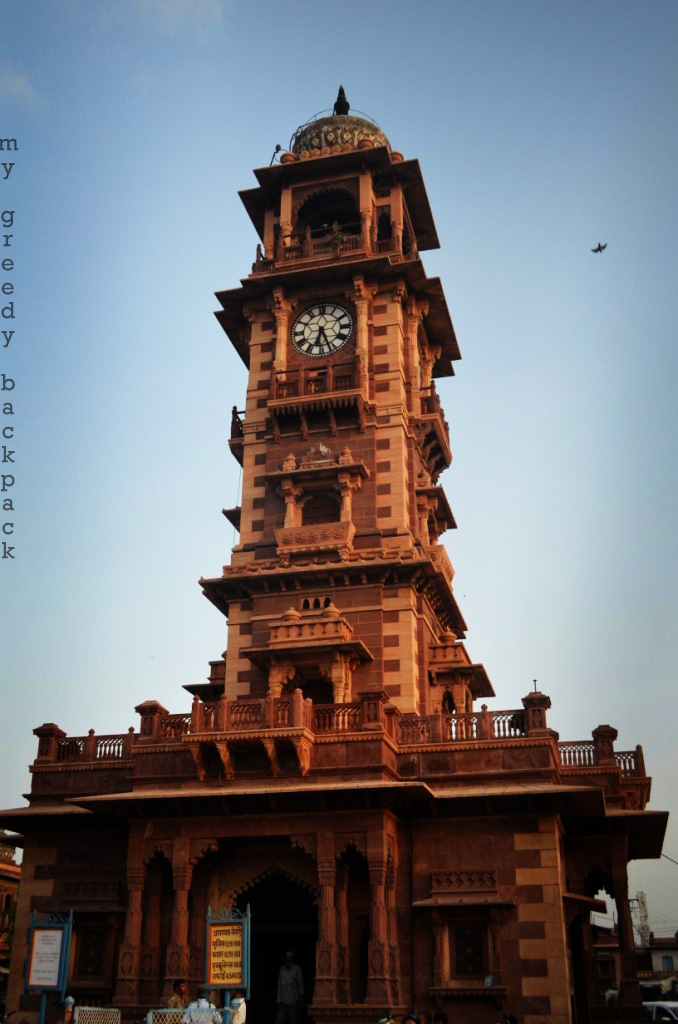 clock tower of Jodhpur[/caption]
I have seen Clock towers before also , infact in Delhi also i have seen but so far this was the most well maintained , and accurate which was a surprise as it was showing the exact time.
[caption id="attachment_960" align="alignnone" width="1024"]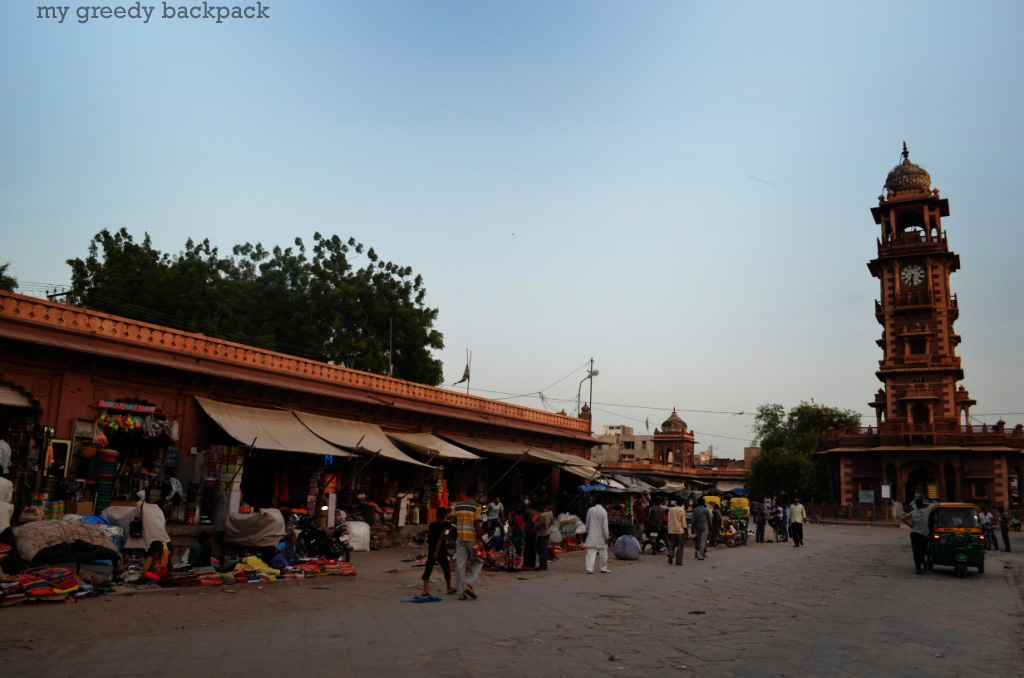 Old Haat Bazaar surrounding clock tower[/caption]
clock tower is standing in middle of the old City bazaar or "Old Haat Bazaar" of Jodhpur . Though previously this place was made as the rooms for Elephants , in previous times elephants used to live in these big halls but later on according to the need they were shifted to some other places , and halls were divided in small shops , which are still owned by the people who are working their from that time , now maintained by their lineage.
This Old Bazaar or Sadar Market retains a traditional village bazaar feel. It's chaotic and colorful, and sells almost everything (including handicrafts, spices, saris and fabric). If you feel uncomfortable in crowds, you might prefer to take a walking tour rather than explore the market area yourself, as the congestion can be overwhelming.
I was unaware when i had spent two hours there , just roaming on the streets and clicking pictures. Sun was down and i could see the Mehrangarh fort lighted up from their , as this clock tower of Jodhpur is just below the Mehrangarh fort.
[caption id="attachment_961" align="alignnone" width="678"]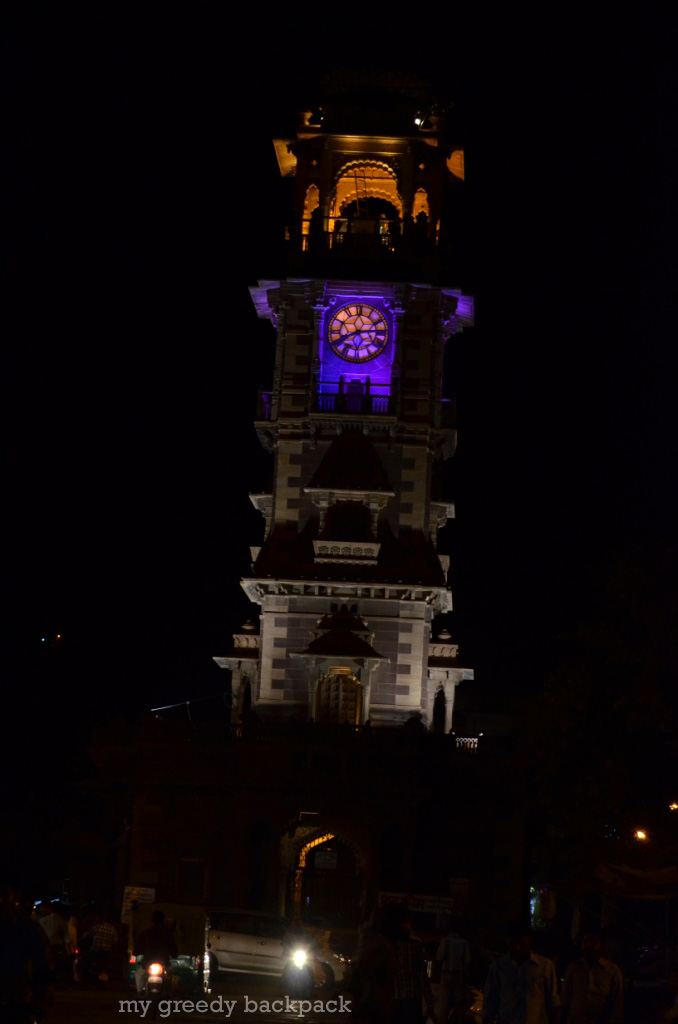 vibrant clock tower in Night[/caption]
Suddenly this sight of clock tower was in front of me. clock tower was lighting , colours of the dial area kept on changing. Wish i could have gone upstairs , but i was late and didnt got the permission to go upstairs , though only upto 1st floor is allowed.
I had read it right before leaving for Jodhpur , that without a visit to Clock tower of Jodhpur and the old haat bazaar , a trip to Jodhpur is incomplete.